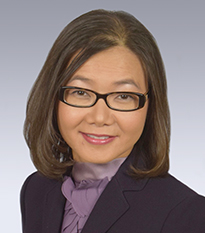 TRACY G. LE
President
Inland Property Tax Services, LLC
Tracy G. Le is President of Inland Property Tax Services, LLC, a national property tax reduction consultancy that is part of The Inland Real Estate Group of Companies, Inc., which she joined in 2004. As the President, Le has nearly 20 years of experience and is responsible for overseeing property tax filings, appeals, assessment negotiations, audits, multi-state property tax compliance, tax projections and pre-acquisition tax due diligence for Inland's diverse portfolio of commercial real estate properties as well as for external clients. She currently oversees the property tax group, which includes a diverse portfolio of more than $5 billion taxable market value of commercial real estate properties including retail, office, industrial, agricultural, hotel, apartments and mixed-use development properties. Under Le's leadership, Inland Property Tax Services, LLC has saved its clients in excess of $46 million annually in taxes.
Prior to joining Inland, Le served as a Certified Licensed Appraiser/Property Valuation Analyst with the Property Tax Division of the Utah State Tax Commission. Le received her Bachelor of Science degree in Finance from the University of Utah and her Master of Business Administration from Utah State University. As a member of the Institute for Professionals in Taxation, Le received her Certified Member of the Institute (CMI) designation. She is also a member of the National Property Taxpayers Association, Taxpayers' Federation of Illinois (TFI), and International Association of Assessing Officers (IAAO).
Le is an active mentor of the Women's Initiative Network at Inland, a structured program that offers educational opportunities and career advice for employees. In 2019, Le was chosen as one of the Connect Media's 2019 Women in Real Estate Award winners.