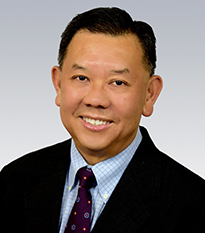 CHONG P. HUAN
EVP & Chief Information Officer, IT
The Inland Real Estate Group, Inc
Chong P. Huan serves as the executive vice president and chief information officer for The Inland Real Estate Group, Inc IT department. Huan is responsible for aligning IT strategy and value proposition with key stakeholders. In addition, he oversees the implementation of IT strategic cloud, data analytics, digital planning, cybersecurity and information management to enable capital raising, acquisitions and growing shareholder value.
Prior to joining Inland, Huan served as the executive vice president, chief technology officer and head of infrastructure for Cole Real Estate Investments. He also previously served as managing director and chief technology officer for Citi Global Investment Research. Huan has also held positions with AIG Investments and New York Life Investment, a $210 billion investment subsidiary of New York Life.
Huan received his Executive Master of Technology Management degree from the Wharton School of Business at the University of Pennsylvania and a Master of Business Administration from Northeastern University. He holds a Bachelor of Science degree with honors in Engineering from Oxford, England. In addition, he is a Moore Fellow at Penn Engineering.
He also holds Series 7, 24, 63 and 99 securities licenses with the Financial Industry Regulatory Authority (FINRA).